When Star Trek aka "Raumschiff Enterprise" first aired in Germany in 1972, it was pretty popular among teenagers, partly because German teen magazine BRAVO published quite a lot of articles about Shatner & Nimoy.
I've shared some
before
, but here's a few more.
Read about Shatner's bear hunt (yuck!) and Nimoy's pet shop ...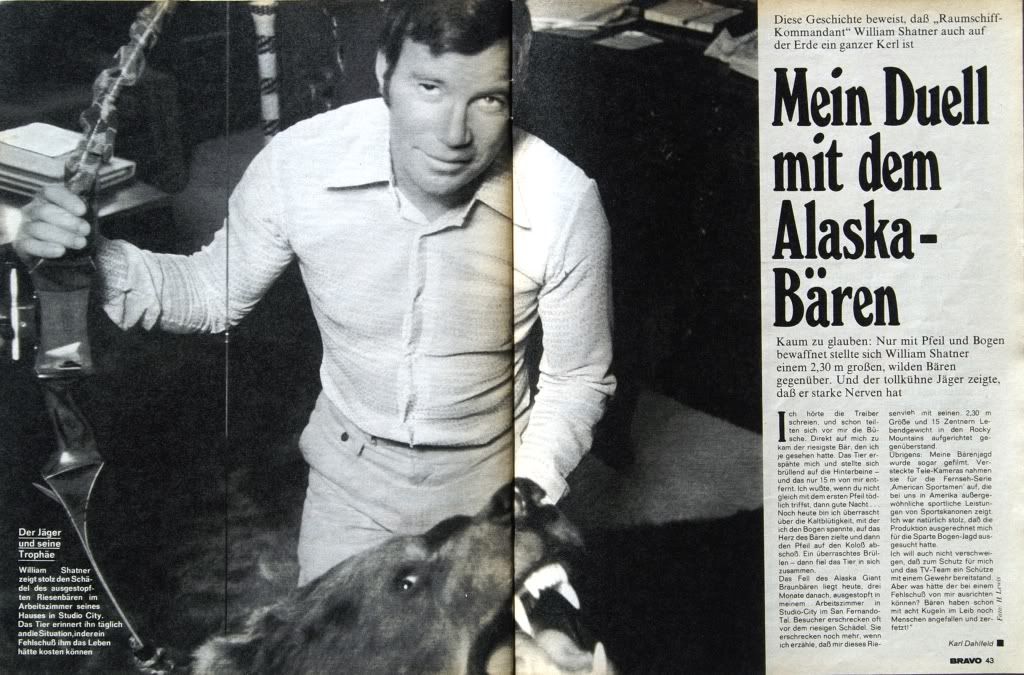 (
Collapse
)